Welcome!

Welcome to Promotional Items Vancouver!

Proudly serving Burnaby to Kelowna since 1999!

Whether you work for a bank or building society, you will want to give existing customers and potential clients the impression your company is a responsible one that can be trusted. Of course, the difficult economic climate has made many of us more careful with how we spend our money, so financial services companies need to put in extra effort to appeal to customers. This is where promotional products can come in handy. Distributing promotional merchandise gives you the chance to differentiate yourself from the competition and show people that you're the best company for them to entrust their hard-earned money to. What's more, by incorporating your contact details and logo on the items, you can ensure recipients know exactly how to reach you in case they have a query or want to make use of your services.

Promotional items are a fun and effective way of getting your business on the map. If your business is still young, it can plant brand awareness while serving a purpose to the people in your community – a win-win situation if there ever was one. Let's think about why they're so useful, and how to get the most out of your company's gifts and giveaways.

1. Biodegradable Plastic Calculators:

They are handy calculators perfect for office desk or grocery shopping. Being small in size, they fit perfectly well in a purse or pocket of the receiver. They are made from eco friendly biodegradable plastic and powered by button batteries that are easily recyclable.

2. Bamboo Cotton Shirts:

Shirts make for a perfect corporate gift. As they provide ample space, you can get them engraved with the name, logo, message, contact information and website address of your company. Available in both men's and ladies style, they offer extreme comfort and style. These shirts are a perfect choice for sales people.

3. Cotton Tote Bags:

Simple yet stylish tote bags offer great feel and look. When manufactured in cream colour, they make for an ideal choice for promotional branding. As they are inexpensive as compared to other gift items, buying them in bulk helps you save a lot of money.

4. Bamboo USB Drives:

In the present scenario,where information transfer is considered as the need of an hour, distribution of USB drives help promote your business to a large extent. Using USB drives, you can easily and quickly transfer data. It is this utility that makes them highly popular among the business entrepreneurs. An eco friendly USB Drive engraved with the name and logo of your company would help you create brand awareness.

5. Bamboo Office Organizer:

You can select from a wide variety of desk top organizers such as pen holders, mouse mats or business card holders. Made from bamboo, they are readily accepted by the potential and existing customers and important business clients and associates.

What to Keep in Mind

Although part of the strategy is to spend less than you would on other methods of advertising, try not to go too cheap. People tend to appreciate a bit of craftsmanship or elegance and sometimes it's better to spend a little bit more than you thought, instead of a little bit less than you should. A pen that writes poorly and feels clunky is likely to get tossed in the garbage can, but a good solid one will be kept by your client or prospect engaged for years.

Great promotional items do the following:

Target customers and give them what they need and want.
Are attractive and communicate your brand message.
Are in-line with your brand image.


With over a decade of promotional experience and clients who make up a large part of the "who's who" list in the Fortune 1000, we can make things easier for you. The process of buying promotional products does not have to be difficult or time consuming.

We want you to know at some point in the past EVERY SINGLE CLIENT was in the exact same position you are in today: They used to work with another promotional company. Unfortunately for one reason or another that other company disappointed them. So they decided to contact us. We Guarantee our orders, we Guarantee our order quality, and we have an additional 5% Free Goods Guarantee. They have all been loyal clients ever since.


Featured Item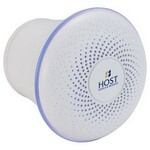 Floating Outdoor Bluetooth Speaker
The Floating Outdoor Bluetooth Speaker can float in a pool or sit on your countertop. The versatile design allows it produce crystal clear sound while floating peacefully in a body of water. With an I...